Subsequent Uses of Lactic Acid
Lactic acid is a chemical with many potential applications. In fact, its uses and applications are divided into
four major categories: food, cosmetic, pharmaceutical, and chemical applications.
<![if !vml]>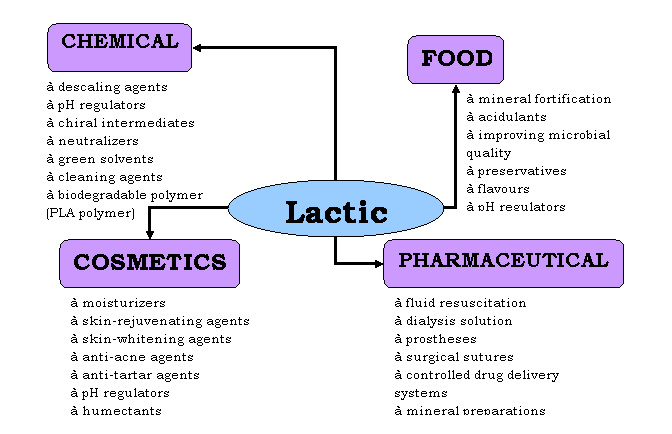 <![endif]>
Lactic acid is used as acidulant/ flavouring/ pH buffering agent or inhibitor of bacterial spoilage in a wide variety of processed
foods. In contrast to other food acids, it has a mild acidic taste. It is non-volatile odorless and is classified as GRAS (generally
regarded as safe) by FDA in the US. It is a very good preservative and pickling agent.